ROBERT C. "BOB" RANDOLPH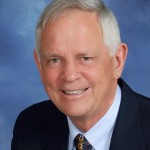 Carr, Swanson and Randolph, LLC
Address: 424 North Union Street, Alexandria, VA 22314
Email: rrandolph@csradr.com
Phone: 202.549.4904
Fax: 703.535.8217
Summary of Relevant Qualifications: Dispute Resolution Practitioner (mediator/arbitrator) and Trainer; 24 years experience with international development programs in transitioning countries; J.D. (Harvard), and two relevant Masters Degrees (Oxford University and Georgetown);
Over the past twenty-four years, Bob Randolph has been actively involved as a dispute resolution professional handling both domestic and international disputes, a diplomat promoting conflict resolution and dispute prevention (USAID) and an international business executive. Bob has continued his work with US foreign policy and development agencies in 2012-2013  delivering alternative dispute resolution training in Turkmenistan and working collegially with foreign policy professionals to design and facilitate delivery of a "Civilian Security Tradecraft" course for the State Department's Foreign Service Institute.  In 2011, Bob conducted a nationwide study for the World Bank in Ethiopia evaluating the capacity of the Ethiopian judicial system and administrative grievance redress mechanisms at federal, state, district and local government levels to impartially adjudicate disputes between Ethiopian citizens and their government.
Bob has previously assisted with the design and implementation of mediation programs in Croatia, Bulgaria, Nepal and Egypt. He has, in addition, advised governments on the drafting of Alternative Dispute Resolution statutes to reduce judicial backlogs and enhance the rule of law in countries with emerging legal systems (Egypt, Nigeria, Croatia and Bulgaria). Bob's skills as a mediator have been developed in the context of 20 years of legal practice in the employment, business and civil rights arenas. He has been certified by the Virginia Supreme Court to mediate cases referred by the Virginia court system. He teaches both foundation and advanced mediation courses for Rushford and Associates, a nationally recognized provider of EEO and mediation training courses to federal, state and local governments. He served most recently on an "Independent Committee" advising a global equity company on the fairness, from the perspective of its minority interest holders, of a debt for equity transaction involving majority shareholders of the Company
Bob's work in dispute resolution and prevention has been enhanced by his extensive international experience, particularly in the Middle East and Asia. From 1988-1991, Bob was based in Singapore where he managed a group of electronics companies based in India, Indonesia, Sri Lanka, Thailand, Malaysia and Singapore. From 1998-2001 he headed the USAID Asia & Near East Bureau (Senate Confirmed) where he had responsibility for democracy, governance and conflict resolution programs in Morocco, Egypt, West Bank/Gaza, Lebanon, Jordan and Indonesia (Acheh and East Timor).
Bob is a member of the Washington State and Virginia bars. Bob is an honors graduate of Virginia Military Institute and holds an MA from Oxford University in Politics and Development Economics (Magdalen College). He is an honors graduate of Harvard Law School and earned a LL.M. in International Tax (International Tax Focus) from Georgetown Law School (2002).
SELECTED PROFESSIONAL EXPERIENCE
2002—2013: Carr, Swanson & Randolph—Dispute Resolution and Rule of Law.

Mediator.Certified Mediator resolving cases referred by Virginia Courts. (2009-2013).
Ethiopia. Successfully managed assignment for the World Bank evaluating the capacity of Ethiopia to provide "rule of law" and "due process" protections to Ethiopian citizens. (2011)
Turkmenistan.  Along with Professor Mark Ball, designed and co-delivered a course for USAID in Turkmenistan, under the aegis of Deloitte Consulting, on "International Commercial Arbitration and ADR" (2012).

US State Department/Foreign Service Institute. Co-designed and co-delivered a course at the Foreign Service Institute on "Civilian Security Tradecraft".  Managed CSR involvement in "Conflict Prevention and Response" course (2011-2012) and, with Frank Carr, designed and developed "Reconstruction and Stabilization Operations" course (PD 572; 2006-2007).
Egypt. Assisted with the design and implementation of a dispute resolution center to hear disputes between foreign investors and Egyptian partners. (2007-2010)
Nepal. Assisted USAID/CSR effort to design and successfully implement appellate mediation services for the Supreme Court of Nepal. (2006-2007)
Nigeria. Advisor to "National Committee on "Reform and Harmonization of Nigeria's Arbitration and ADR Laws" (DAI: 2006).
Croatia and Bulgaria. Assisted with design and development of successful projects to implement dispute resolution services: Croatia (2002-2004) and Bulgaria (2005-06).
Bosnia. Provided "Evaluation" on the need for, and sustainability of a two-pronged commercial mediation and arbitration initiative for Bosnia. (2005)
Bulgaria. Advisor to government on enactment of a new foreign investment law; and reorganization of Foreign Investment Agency. (MSI: 2004).

1998- 2001: U. S. State Department, Agency for International Development


Assistant Administrator- Asia & Near East Bureau (Senate Confirmed)

Managed $2.8 billion USAID foreign assistance budget for 16 key countries stretching from Morocco to Indonesia [e.g., Egypt, Jordan, Lebanon, West Bank/Gaza, India, Indonesia, and Vietnam].

1994-1997: Washington State International Trade Representative

Reporting to Governor Lowry, represented State in discussions with foreign trading partners, Congress and USTR; and organized coalitions in support of NAFTA, WTO and PNTR for China;
Arbitrator. Arbitrated and mediated disputes between U.S. and Asian companies.(1996-1998)

1992-1994: Hendricks & Lewis (Law Firm)

– Seattle, WA: Of Counsel

Advised U.S. business clients on doing business in Asia, Asian businesses investing in U.S.
Arbitrator and mediator with Washington Arbitration & Mediation Services.

1998-1991: Chloride Eastern Industries, Ltd

– Singapore: Managing Director

CEO of regional headquarters for Group of battery companies located in India, Sri Lanka, Indonesia, Thailand, Malaysia, Australia, and Singapore;

1975-1988 Macdonald, Hoague & Bayless

– Seattle, WA: Partner 1978-1988; Managing Partner

Successfully litigated products liability, constitutional, civil rights and business cases.

1980-1988: Seattle University Law School

— Adjunct Professor (Administrative Law and Civil Rights Litigation)
EDUCATION
Georgetown University Law Center, Washington, DC– LL.M. Tax
Oxford University, Templeton College. Advanced Management Course
Harvard Law School, Cambridge, MA: JD,

cum laude

Oxford University (Magdalen College):

Rhodes Scholar;

BA (1970)/MA Pol. & Econ.
Virginia Military Institute, Lexington, VA: BA, English

High Honors.
Dec. 2002
June 1984
June 1974
June 1983
June 1967