International Services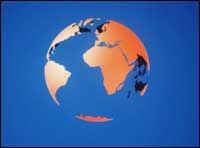 CSR provides a full range of international development and market transition training and consulting services in the areas of dispute resolution, rule of law, trade, investment and business. CSR clients include the US Agency for International Development (USAID), USAID implementing partners, the World Bank and the German Development Bank (KfW).
SUCCESSFUL INTERNATIONAL DEVELOPMENT PROJECTS
Ethiopia (World Bank)


CSR recently completed an assignment with the World Bank in Ethiopia conducting an evaluation and assessment on the capacity of judicial and administrative bodies to fairly and impartially adjudicate disputes between citizens and their government on the basis of erroneous or arbitrary government action. (2011).

Egypt (USAID/Deloitte)


CSR designed and implemented a USAID funded commercial mediation centre for the Ministry of Investment to hear disputes between Egyptian companies and foreign investors, and shareholder complaints against management and majority shareholders in Egyptian companies. (2006—2009).

Afghanistan (USAID/Deloitte)


CSR Conducted an in-country assessment to determine whether commercial mediation could play a role in enhancing the climate for foreign investment and more efficient resolution of commercial disputes which led to a plan for the creation of a nation-wide commercial mediation system. (2010).

Serbia (USAID/Booz Allen)


CSR has provided over a dozen basic, advanced and train-the trainer courses in leadership development, negotiations and cultural awareness training for business executives to improve their ability to negotiate effectively, both internally in the workplace and externally with suppliers and customers. CSR also provided basic education marketing skills training for university professors to enable the teachers to more effectively teach marketing skills to their students. (2004 – ongoing).

Bulgaria (USAID/Deloitte)


CSR trained and certified 70 mediators to resolve cases referred for mediation by the commercial courts and by the Bulgaria Chamber of Commerce. One of CSR's great successes was a court-referred mediation training provided to commercial court judges in Stara Zagora and Plovdiv who became extraordinarily proficient in selecting commercial cases from their crowded dockets and referring those cases to CSR trained mediators during "mediation settlement week" and thereafter. In 2006, the European Commission adjudged "mediation settlement week" as the best practice for popularizing mediation among SMEs and recognized Bulgaria as being the first member state to adopt the settlement week concept. (2004-2006)

Nepal USAID/ARD (TetraTech)


CSR designed and implemented (to our knowledge) the first appellate mediation program launched in a developing country. Despite the political troubles that Nepal was experiencing at the time, CSR mediators participated in an extremely successful settlement week that disposed of a substantial backlog of cases, including some cases that had been clogging dockets for decades (2006-2007).

Bulgaria (USAID/MSI)


CSR was the principal advisor to the Bulgarian Government on enactment of a new foreign investment law; reorganization of Foreign Investment Agency and creation of a targeted sector FDI strategy to attract investors in high tech industries. (2004-2005).

Croatia (USAID/Booz Allen)


CSR was awarded the first contract under USAID's Croatia Commercial Law Reform Project to assist with the implementation of a commercial mediation initiative in one of the successor states of the former Yugoslavia. The Croatia model has become a template for the adoption of commercial mediation initiatives throughout Southeastern Europe. (2002-2004).

Kashmir


Training in conflict resolution for Azad Kashmiri parliamentarians and civil society leaders (in the United States (2000-2001).

Guatemala (USIP)


Training of senior government officials and civil society leaders from Columbia, Guatemala and other Latin American countries in public dialogue and consensus building processes. (2000).