FRANK CARR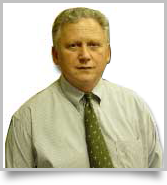 Carr, Swanson and Randolph, LLC
Address: 3843 Bancroft Place, Southport, NC 28461
Email: frankcarr1@earthlink.net
Phone: 910 854-0059
Summary of Relevant Qualifications: Mediator, Arbitrator, Partnering Facilitator, and Trainer; former Chief Trial Attorney (construction) and Dispute Resolution Specialist for the US Army Corps of Engineers; retired military judge Army JAGC; J.D. (Duquesne), and an LLM (Georgetown).
Frank Carr is a senior partner in the firm of Carr, Swanson, and Randolph where he specializes in all aspects of conflict prevention and management, dispute resolution, and strategic partnering. His practice includes extensive domestic and international working experience in mediation, arbitration, facilitation, partnering, dispute review boards, training, and systems design. He holds B.A. and J.D. degrees from Duquesne University and an LL.M. from Georgetown University. Currently, he is a Senior Clinical Faculty member at The Conflict Resolution Center at Salisbury University, Maryland. Also, he is on the roster of neutrals for the U.S. Institute for Environmental Conflict Resolution. Internationally, he has worked and lectured in Panama, Germany, Australia, Hong Kong, Croatia, Serbia, Bulgaria, Kazakhstan, Nepal, Thailand, and Egypt.
In 2002, Mr. Carr retired from the U.S. Army Corps of Engineers as the Chief Trial Attorney, Chief Labor Counselor, and Dispute Resolution Specialist after a 27-year distinguished career. During his career he directed the agency Alternative Dispute Resolution (ADR) and Partnering programs, including training programs, guidance publications, and technical assistance. In this capacity he initiated the first Federal agency ADR programs for the resolution of construction claims and appeals (1988) and for workplace disputes (1996). His construction ADR program reduced claims and appeals by approximately 87% and his workplace (mediation) program had over a 90% success rate. Another highlight of his distinguished career was his role in 1999 as the lead negotiator (construction) for the United States in the transfer of the Panama Canal to the Republic of Panama.
Additionally, Mr. Carr is an acknowledged pioneer within the Federal government for the use of ADR to resolve procurement, construction, employment, workplace, EEO, and environmental cases. He has facilitated other Federal and state agencies in ADR systems design and he has worked as a member of the United States Court of Federal Claims Ad Hoc Committee on ADR to design and implement its court-annexed ADR program. Recently, he facilitated the American Bar Association Ad Hoc Committee on Federal ADR Confidentiality.
Mr. Carr is also a frequent speaker at procurement, construction, and ADR conferences including international training sessions in Europe and Asia. Further, he has written numerous conflict prevention and ADR articles for publication, and authored Partnering in Construction: a Practical Guide to Project Success a 281-page publication printed by the American Bar Association Forum on the Construction Industry in 1999. A new partnering publication Partnering: Aligning Interests, Collaboration, and Achieving Common Goals was published by the International Institute for Conflict Resolution & Prevention, in June 2010.
During his government career, Mr. Carr received numerous awards including: the Department of Defense, Exceptional Civilian Service Award, the Department of the Army, Meritorious Civilian Service Award, and the Corps of Engineers Civilian of the Year Award. In 2002, his Corps of Engineers ADR program was awarded the first OFPP Outstanding Federal Procurement ADR Award for a Large Agency.
Mr. Carr was also a military officer. He served in the Amy as a JAGC officer at various legal positions while on active duty for 5 years (1970 – 1975), including a tour of duty in Vietnam, and in the Army Reserve for 23 years. His last position was as a Military Judge. He received numerous awards including the Legion of Merit, Bronze Star Medal, Meritorious Service Medal (2), and the Army Commendation Medal (4). He retired as a Colonel in the Army Reserve in 1998.
Since his retirement from the Federal government, Mr. Carr has had extensive conflict prevention and dispute resolution experience. In the area of training he has designed and taught the following courses domestically: Teambuilding Training Workshop" (2008), "Interagency Planning for Conflict Transformation II" (2006-2007), "Conflict Management and Dispute Resolution" (2003-2008), "Construction Conflict Resolution" (2003 – 2010), "No Fear" Mediation Course" (2004 – 2010), "Mediator Training",.(2004- 2005), "Basic Partnering", "Partnering Refresher", "Communications I – Effective Speaking", Communications II – Dealing with an Angry Public", "Facilitation Training for Partnering" (2008-2009). Internationally, his training experience includes: Croatia Commercial Law Reform Project (2002-2004), Croatia The American Center for International Labor Solidarity, Croatia Trade Unions Strategic Planning Project (2003), Serbia/Belgrade Fund for Political Excellence, Leadership Training Program (2007), Serbia Serbian Economic Development Project (2004-2006), Bulgaria Commercial Law Reform Project (2004-2005), Egypt Technical Assistance for Policy Reform II (TAPR II) (2008 – 2009), Kazakhstan Tripartite Dialogue Project (2004), Nepal Rule of Law Project (2005 – 2007), and Thailand: Kingdom of Thailand National Telecommunications Commission, Fundamentals of ADR Training Program (2007).
In addition to work as a mediator and arbitrator, Mr. Carr has facilitated and designed over 50 construction and commercial services partnering (conflict prevention) kick-off workshops and numerous partnering follow-up meetings on projects for both Federal and State agencies and private companies. During the workshops he guided the stakeholders in recognizing common project goals, developing an issue resolution ladder, a team Charter, action plans for conflict prevention, and a strategy for sustaining the partnering relationship. Finally, Mr. Carr has served on numerous Dispute Review Boards and led research studies of both Federal and state agency ADR and partnering programs.